Customer Feedback
Aug 2021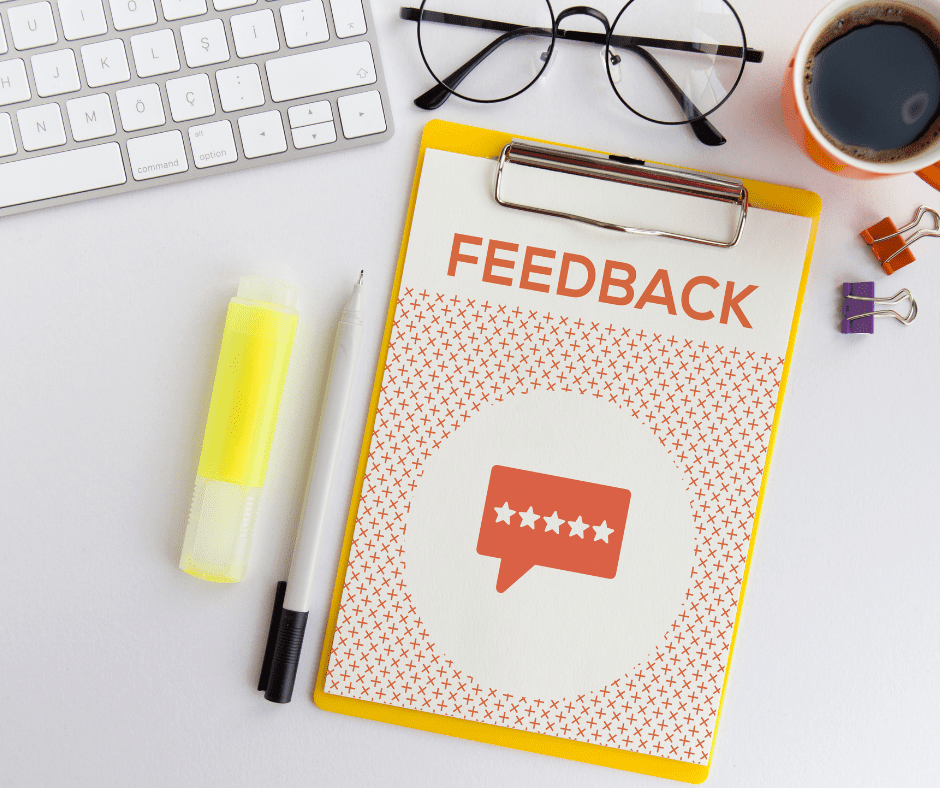 Did you know?
It costs 5 to 25 times more money to acquire a new customer than keep existing ones happy and the top source of new leads are – referrals. Listening to your customers and building their loyalty is what helps grow successful businesses and to do that well – you need a feedback system in place!
Feedback is important for so many areas of a business that the amount of information you can bring in can be overwhelming, because ultimately, it's what you do with that feedback that will drive results.
What can feedback help me improve?
Feedback is not just useful to understand a customer's experience or how a customer service team has performed.
Feedback can drive a number of areas of your business including:
product development;
understanding what makes you unique to your customers;
where you need to improve customer onboarding;
how to prevent customer churn;
identifying opportunities for cross-selling;
or to find out who your customer advocates are and how you can nurture them.
If you handle your feedback right, you can develop a rich relationship with your customers that can become your number one source of business insight.
Microsoft found that 52% of people around the globe believe that companies need to take action on feedback provided by their customers. So if you ignore all of that feedback, you're burning bridges with 52% of your customers. Gulp!
How can Rare Earth Digital help me?
At Rare Earth Digital we help our clients by building custom software solutions that are tailored to meet their specific needs and creating a customer feedback system that works for your business is no exception. We can help build a system for receiving and processing feedback across all departments, ultimately developing a sustainable system for responding to customer feedback. Helping you bring customer feedback to the heart of how you grow your business.
Read how we helped one of our clients with their customer feedback systems:
Why?
Customer Thermometer required integration with a complex set up of multiple servers, databases, layers of security who all work seamlessly together.
Integration with a large number of big, well-known systems such as Facebook and Salesforce is key to their business. Linking complex systems like Customer Thermometer's into corporate services is vital to their customers, so they can collect feedback in a frictionless way as possible.
How?
Alongside the day to day running and maintenance of their systems, we've built a range of customised reporting systems for their larger clients, enabling Customer Thermometer to offer an extremely flexible and agile service that's been key to powering their growth.
Our custom iPad app allows their customers to collect customer feedback in areas where Wi-Fi couldn't be relied on which improved the service, making the collection of feedback more robust.
The Result?
Initially, the project was simply to take over running and developing all their custom software business systems. For a very ambitious company like Customer Thermometer this is imperative. Their new feedback app has been a massive success and business critical. Large organisations such as Facebook, BT, Glossier and Reed Exhibitions are amongst their clients and are continuing to grow and expand their services with our support.
"THE RARE EARTH TEAM HAVE PROVIDED INVALUABLE TECHNICAL GUIDANCE AND KNOWLEDGE TO SUPPORT US IN OUR AMBITIOUS GROWTH PLANS. OUR CUSTOM-BUILT FEEDBACK APP IS NOW BEING USED BY MILLIONS OF PEOPLE GLOBALLY WITHIN BUSINESSES."
Jim Turner, CEO Customer Thermometer.
If you are looking to build a better relationship with your customers please get in touch email [email protected] to book a no-obligation discovery call.