DIGITAL DEBRIEF

"Exchanging knowledge and discovering more about the application of technology in the real world"
Our next Digital Debrief event is on the
20th July 2023 6 – 8.30pm
This is a FREE event
Throughout this year our speakers will be discussing the importance of technology, automation, innovation, transformation and much more within their global businesses.
We have a phenomenal number of successful businesses in the Crewe and Nantwich area who use technology to enhance their business and we would welcome you all to attend.
Connect and network with like-minded individuals who want to learn about how the application of technology can enhance their business.
Network, Listen & Learn.
You must register in advance.
The next event will be held on the 20th of July at The Crown Hotel Nantwich, Cheshire from 6 – 8:30 pm.
We are pleased to announce Dr Paul Challinor Founder and Director of May Barn Consultancy and a qualified consultant, with wide-ranging agronomic and technical experience in the UK conventional and organic food crop production industry will be our keynote speaker.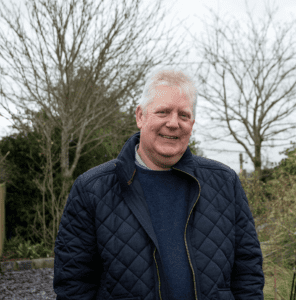 Paul holds broad experience in intensive vegetable, fruit, flower and pharmaceutical crop production systems, with specialist knowledge of vertical farming, controlled environments, hydroponics and substrate culture.
Vertical farming is a method of growing crops indoors using stacked layers or shelves. It is based on the idea of maximizing the use of limited space in urban areas, reducing transportation costs and carbon emissions, and increasing the availability of fresh produce. It has the potential to revolutionise the way we grow and consume food.
Paul is also a co-founder of Cheshire Botanics, who use on-site vertical farming technology to grow herbs and botanicals such as lemon thyme and lavender, which contribute to gin recipe development. Packed with flavour and uniquely balanced, their first London dry Nantwich Gin is a deliciously-distinctive spirit to be enjoyed all year round.
We can't wait to learn more about vertical farming and are also looking forward to sampling some Nantwich gin!
REGISTER HERE
Rare Earth Digital Debrief