Our client Everything Genetic win BUPA contract for COVID-19 testing
Feb 2021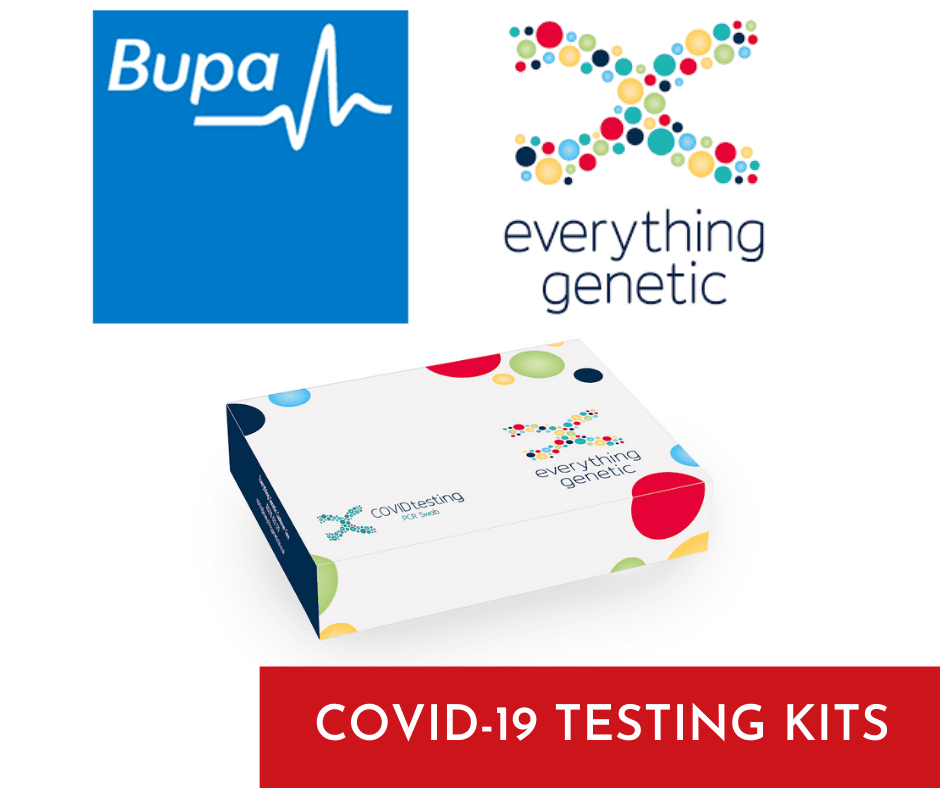 Embracing technology during the pandemic has certainly paid off for two Nantwich based businesses.
Rare Earth Digital and Everything Genetic Limited.
Here at Rare Earth Digital, we fuel growth through great software and this is an impeccable example of how this has been accomplished for one of our clients.
Custom Built Portal
Everything Genetic understand the importance of having bespoke software systems in their business. Their custom-built portal has enabled the company to achieve significant growth and success over the last 12 months.
Being able to supply patients with COVID-19 testing kits and results with ease, promptly and securely was a priority for the Everything Genetic team. The Rare Earth Digital team came to the rescue.
Designing and developing a custom-built system has enabled Everything Genetic to win a substantial contract with Bupa to provide COVID-19 at home PCR test kits to thousands of patients nationally.
You can purchase the kits through the custom-built portal Rare Earth Digital created, by visiting:- https://www.bupa.co.uk/health/payg/covid-pcr-test
AT HOME COVID-19 TESTING KITS
The COVID-19 at home PCR testing kit can be used to check if you have COVID-19 even if you don't have symptoms. The kit contains a nasal/throat swab and instructions of how to carry out the test to see if you are infected with COVID-19. The patients receive the kit typically within 24 hours of order and the results within 48 hours of it getting back to Everything Genetic's partner lab by email and by text message.
Jez Touch, Director at Rare Earth Digital commented "We've worked with EGL for several years and it's rewarding to be a part of what they've achieved in that time. We'd like to publicly congratulate Founder and CEO of Everything Genetic, James Price and his team on a fantastic achievement."
Helping to support the fantastic growth and success of Everything Genetic is a great example of what we do as a company.
Please get in touch today – we are offering a completely FREE review of your current systems.
If you are a business who are innovative and ambitious and understand the importance of embracing technology, we'd love to talk to you!