Rare Earth Digital September's Newsletter 2021
Sep 2021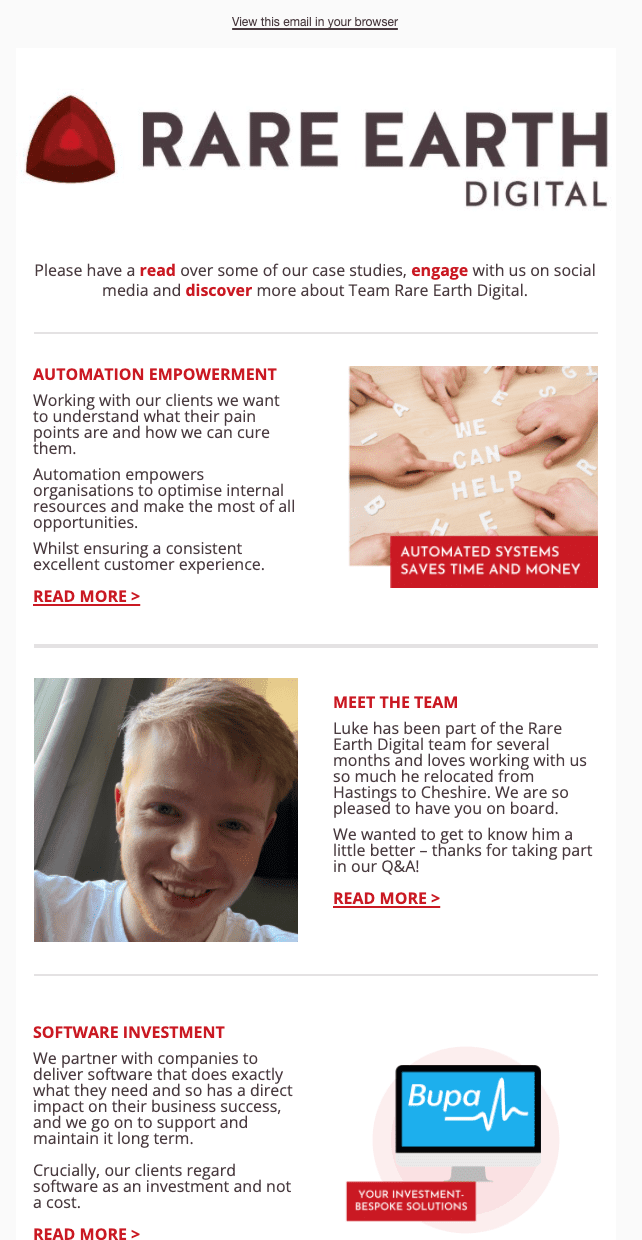 Don't just take our word, our client's businesses have certainly benefited from our experienced input. We are passionate about helping business owners succeed.
CLICK HERE TO READ MORE
Please don't forget to follow us on social media – https://www.facebook.com/rareearthdigitallimited/
Connect with us on LinkedIN https://www.linkedin.com/company/rare-earth-digital 
---
Please subscribe below to receive our monthly newsletter.