Welcome to our February newsletter
Feb 2021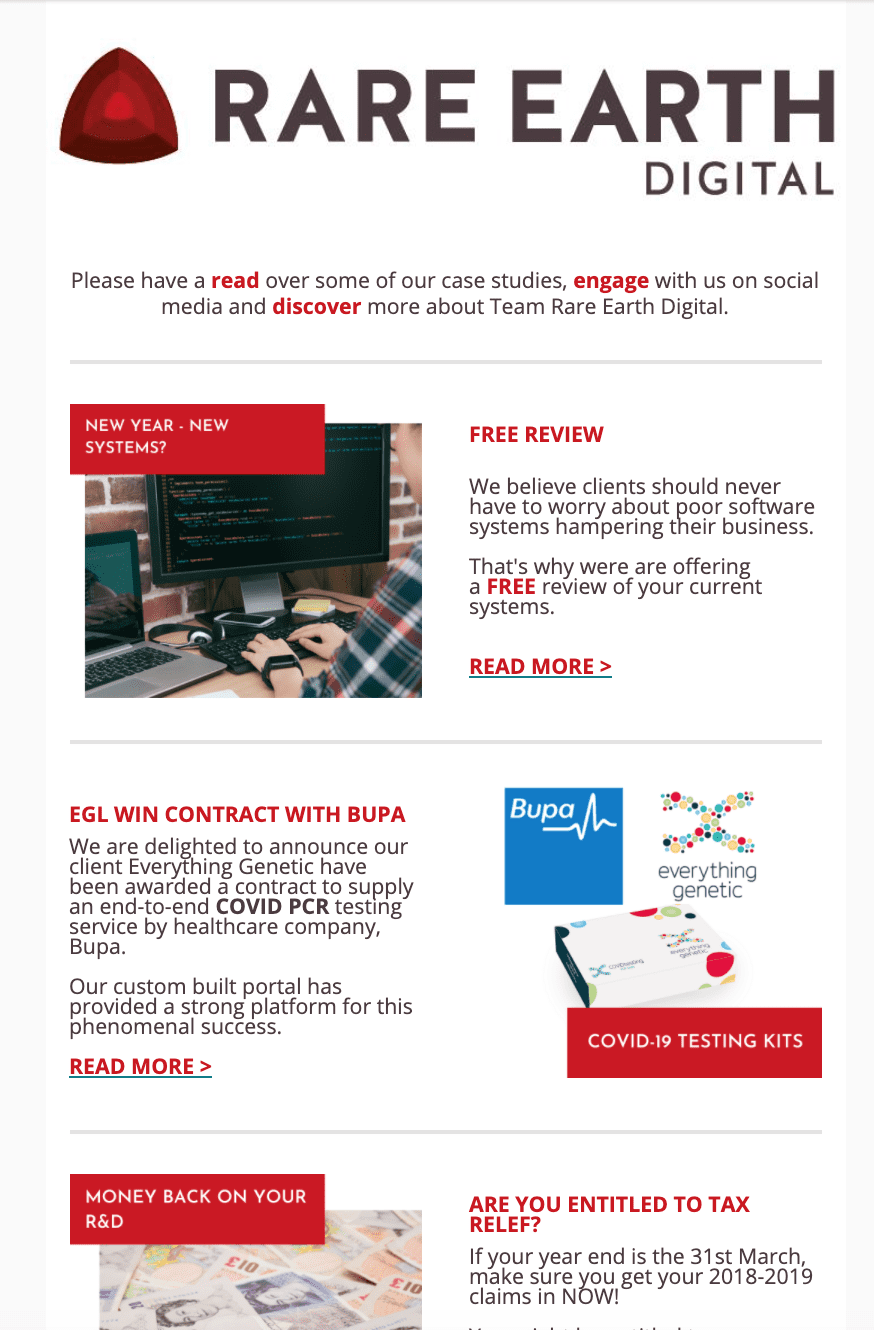 We are thrilled for our client Everything Genetic who have won a major contract with BUPA to supply COVID-19 testing kits. Our custom built portal is the power behind the ordering process and we are so pleased to be involved in such an intricate project.
Please don't forget to follow us on social media – https://www.facebook.com/rareearthdigitallimited/
CLICK HERE TO READ MORE
---
Please subscribe below to receive our monthly newsletter.