Welcome to our July newsletter
Jul 2020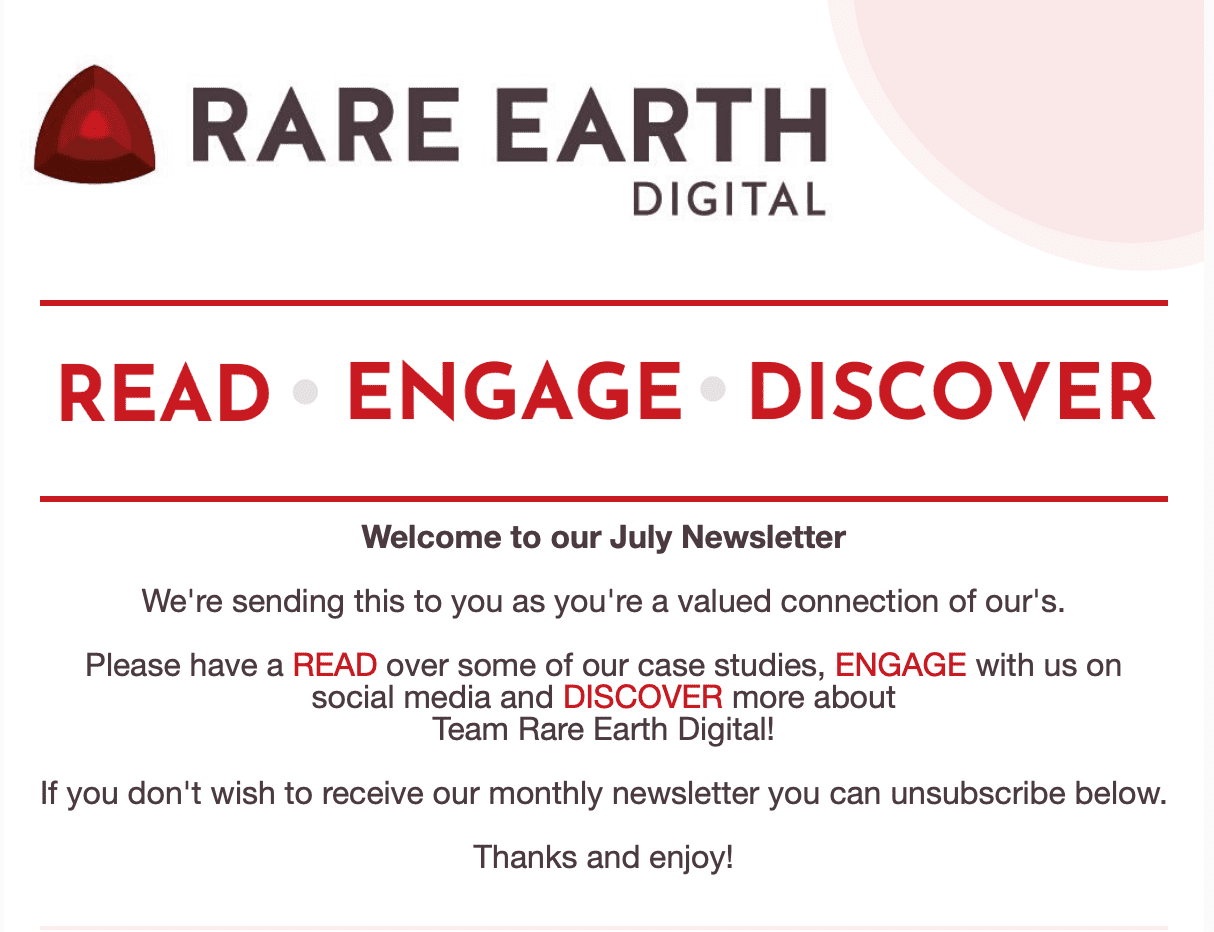 Welcome to our first client newsletter! Every month we will share exciting news about what work we are doing with our clients and what the team are up to.
This month read all about our involvement in COVID-19 testing and secondly how we're helping local business Mac Store automate their logistics system.
Please don't forget to follow us on social media – https://www.facebook.com/rareearthdigitallimited/
CLICK HERE TO READ
Please subscribe to receive our monthly newsletter.