Welcome to our November newsletter
Nov 2020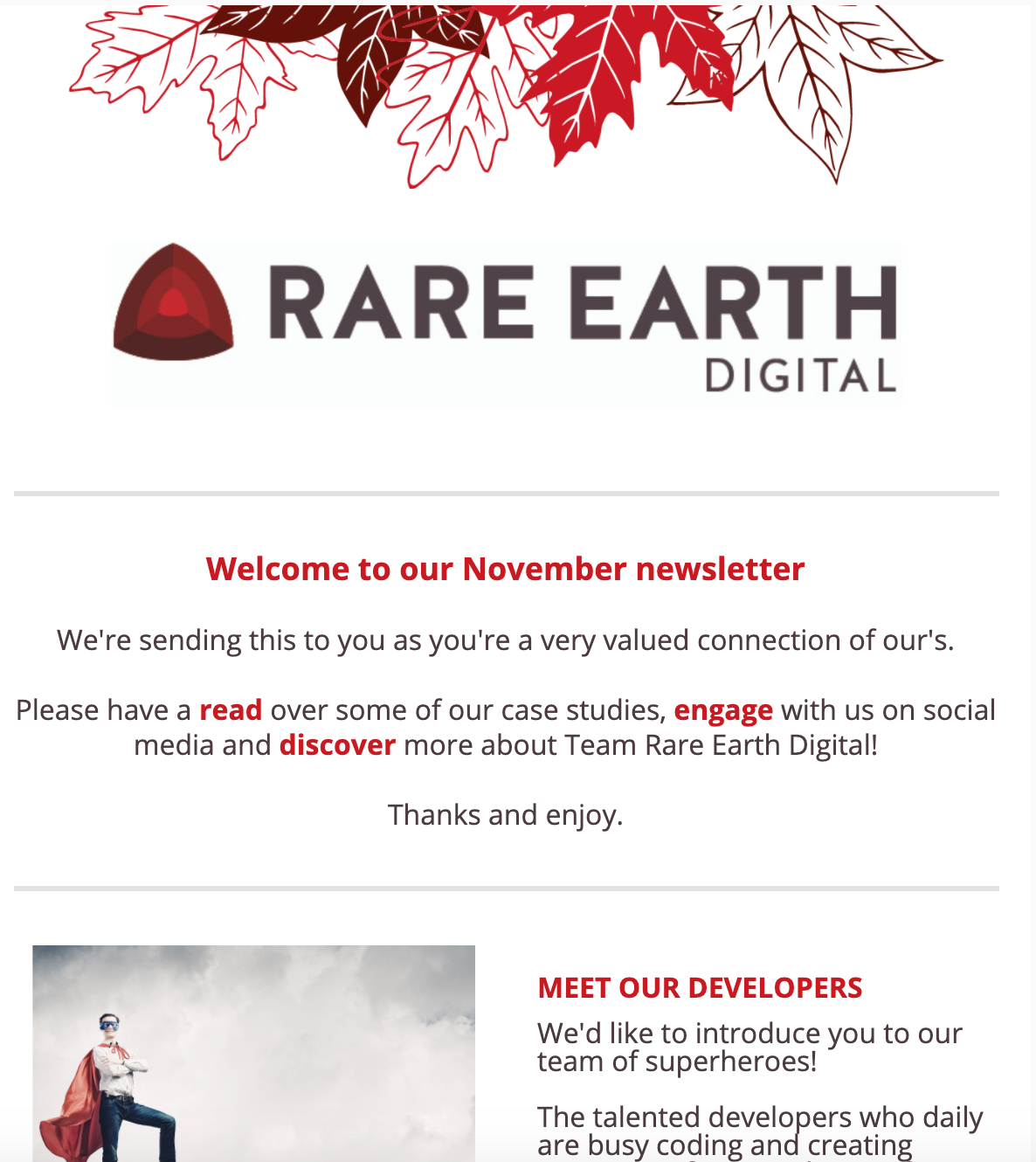 Meet our team of software superheroes, learn about how we restore life into your software systems and help us on our quest to find more superheroes to join our growing team.
We've been extremely busy working on lots of exciting projects for many of our existing and new clients. From upgrading custom built inventory systems to creating new complex e-commerce websites to supporting and maintaining critical business systems, helping our clients sleep better at night.
Please don't forget to follow us on social media – https://www.facebook.com/rareearthdigitallimited/
CLICK HERE TO READ
---
Please subscribe below to receive our monthly newsletter.