Welcome to our September Newsletter
Sep 2020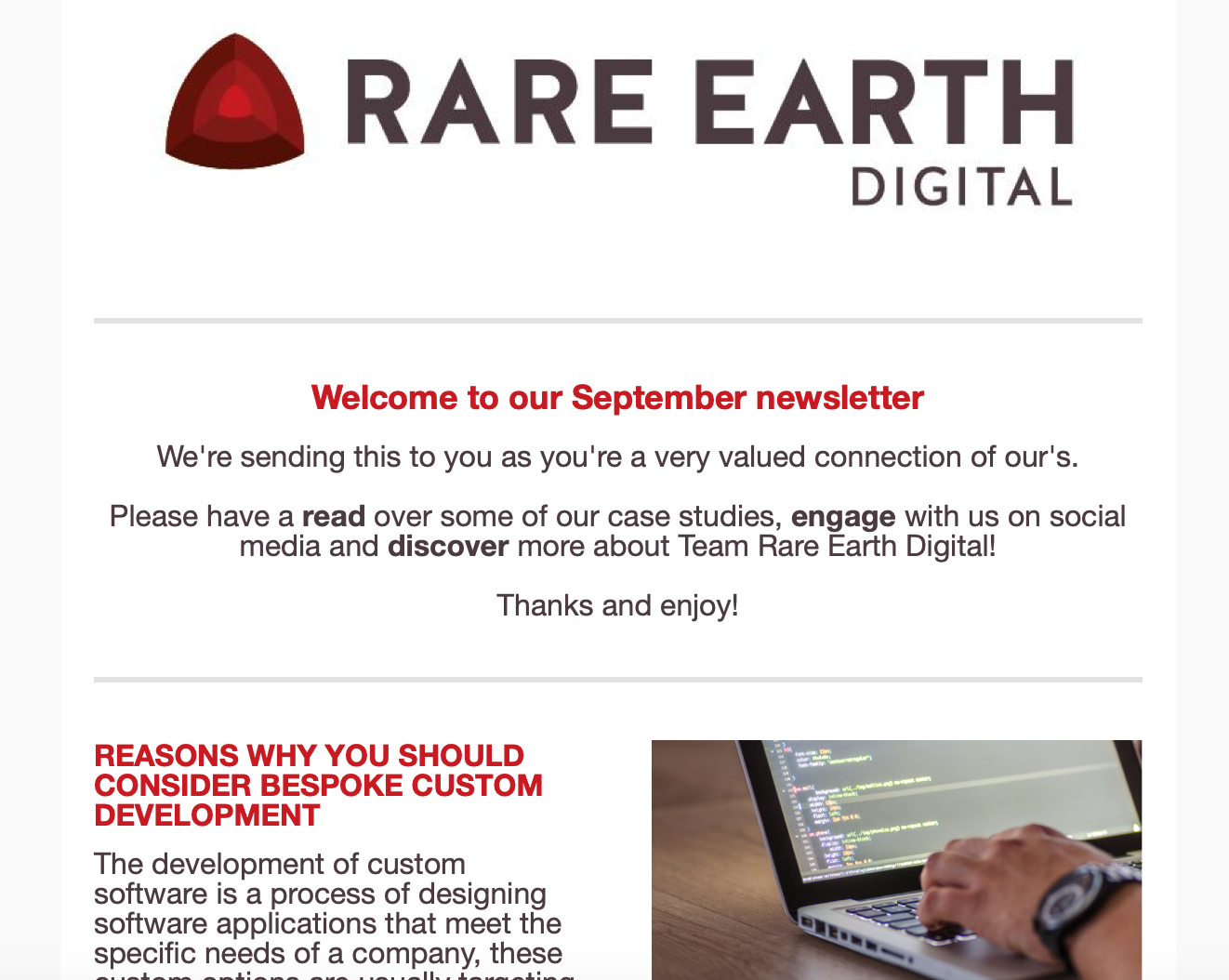 Welcome to our September newsletter. What an amazing September we are having, the sun is shining, the kids are back to school (yay!) and we're working on some really exciting challenging projects.
Every month we will share exciting news about what work we are doing with our clients, useful information and what the team are up too.
In this months edition we chat about Government funding that is available, how we're recruiting and we've shared a fabulous testimonial from one of our clients – Customer Thermometer.
Please don't forget to follow us on social media – https://www.facebook.com/rareearthdigitallimited/
CLICK HERE TO READ
Please subscribe below to receive our monthly newsletter.