Welcome to our Summer newsletter
Aug 2020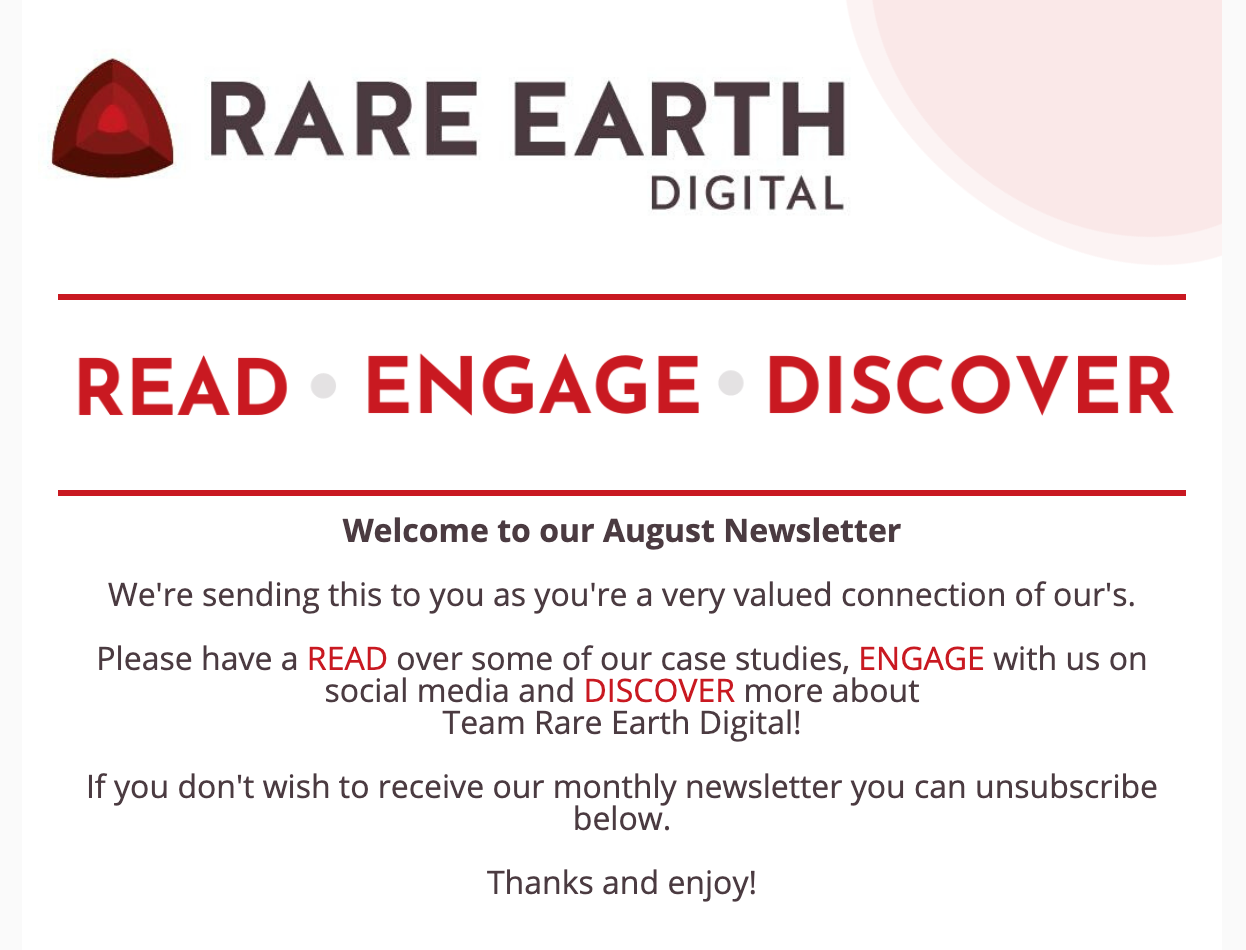 Welcome to our August newsletter. How fabulous is the weather in the UK right now. We're extra busy at Rare Earth HQ but are extremely thankful for a nice air conditioned office!
Every month we will share exciting news about what work we are doing with our clients and what the team are up too.
In this months edition we welcome our new Project Manager Anthony, talk about how we've facilitated training on the move and shared a fabulous testimonial from one of our clients – The Association of Independant Museums.
Please don't forget to follow us on social media – https://www.facebook.com/rareearthdigitallimited/
CLICK HERE TO READ
Please subscribe below to receive our monthly newsletter.