What do you enjoy most about working at Rare Earth Digital?
Mar 2021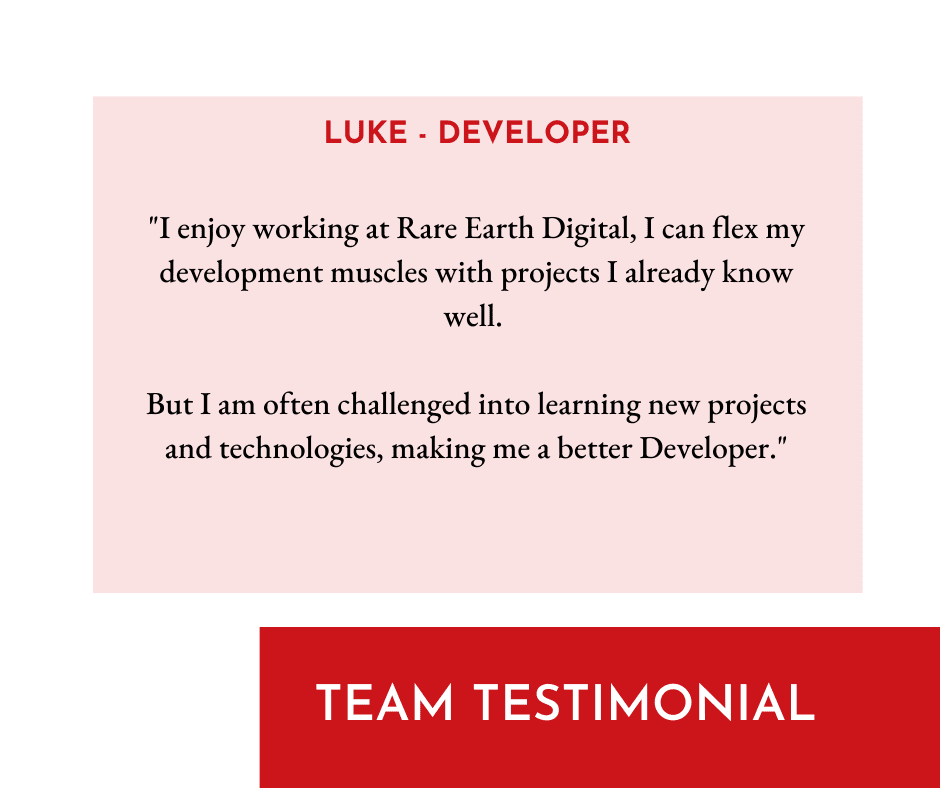 Staff feedback is just as important to us as our clients feedback.
Our team play a crucial part in our growth strategy. We love getting great people into the team and watching them flourish and learn new skills.
As software developers we love a challenge. Creating and developing bespoke custom software solutions for our clients is what we do best.
If you feel your internal systems could be improved please get in touch email us [email protected]
Here are a few comments from the team!