What does a Software Architect do?
Dec 2022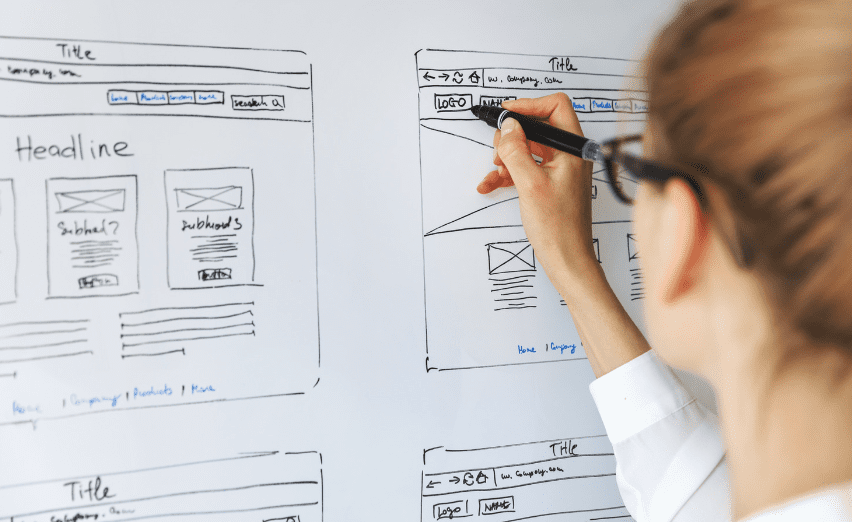 So, what is a Software Architect I hear you ask!
Natasha, our Software Architect plays a vital role in the delivery of all of our projects right from the start.
She tells us more….
As a Software Architect, my job is to make sure the software we create meets the needs of our client and its users.
To do this, I first identify what the software needs to do and how it needs to work.
I then create a design that shows how all the different parts of the software will fit together and interact with each other. I also work with the development team to turn these requirements into a technical solution.
To get started on a new project, we have an initial meeting with the client to discuss the project's end goal. We gather as much information as possible about what the software needs to do, who will use it and any constraints or limitations.
We talk about the functional requirements (what the software needs to do), the non-functional requirements (how the software needs to behave, including things like performance and security) and the quality requirements (such as reliability and usability). We also discuss any risks or challenges that might come up during the project.
After the meeting, I work with the software development team to choose the best technologies for building the software, based on the client's requirements and budget.
I also create wireframes using Adobe XD which are simple drawings that show the layout and structure of the user interface, but not the final design. These help me explain the overall structure and organisation of the software to the client.
Using Adobe XD the client can click through the interactive wireframes to see how the software will work. Once the client approves the wireframes, I create a technical specification, which is an internal document that explains in more detail what needs to be developed and any decisions that have been made.
Once the technical specification is complete, the next step is for the development team to start building the software!
Overall, a Software Architect plays a vital role in the success of a software project by providing leadership, guidance and technical expertise at every stage of the development process.
As experienced software developers we know the importance of working with clients to deliver bespoke software solutions and are confident in supporting our clients with their business growth through the implementation of these systems.
Looking to start a project in 2023 – let's chat email us on [email protected]