Digital Debrief was a huge success!
Feb 2022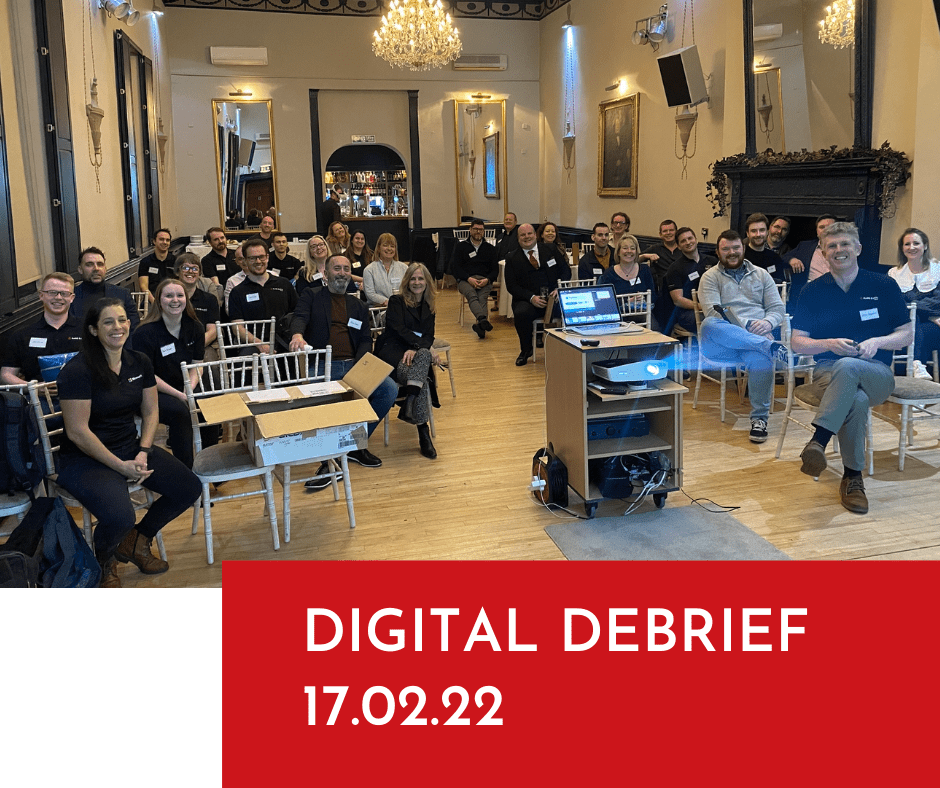 Huge thanks to all who attended our inaugural event last week!
Designed for the technology-minded members of the local community, and like-minded business owners, Rare Earth Digitals' aim to "exchange knowledge about the application of technology in the real world" was inspirational.
Held on the 17th Feb at the Crown Hotel ballroom in Nantwich, Rare Earth Digital welcomed over 35 technology-minded individuals to listen to keynote speakers Microsoft and Training Bytesize.
April Edwards from Microsoft spoke about their "Digital Transformation" story. She enlightened us about the efficiency and automation of using their software to deliver internal and external solutions.
Neighbouring Nantwich business Training Bytesize spoke about "Monetizing the metaverse" and how VR headsets can be used within businesses. Jake Barlow, Marketing Executive from Training Bytesize showed us a fantastic video of a meeting that was held in the "metaverse" and how VR can be used to run global meetings.
This FREE event is tailored for people who want to use technology to grow their business, in addition to being a valuable networking opportunity.
The Digital Debrief series will run continuously with quarterly events each featuring exceptional keynote speakers and will provide delegates with content designed to assist local businesses capitalising on the ever-changing world of technology.
The next event on the 20th April, keynote speaker Ged Lancaster Chief Engineer from Lotus Group, will be talking to us about how Lotus Cars embrace technology within their business and how they are using technology during the manufacturer of electric vehicles and much more.
To register for this 'first of a kind for Nantwich' event please visit https://rareearthdigital.com/red-debrief/ today.
_________
"Great event and great to meet local people who are interested in technology."
David Parkes
"An excellent event with great speakers. I came out of the event with lots of to think about, even though the event is about technology, I left the event thinking about new ways of working in a team, communication and ways of automating things to make my life easier"
Sheena Penkeyman, Amplo Commercial Finance
_________
"Fab event, well done!"
Jo Grubb, JG Creative
_________
"Looking forward to the next one!"
Paul Whiston, Pace Ward
_________
Register today! https://rareearthdigital.com/red-debrief/