Facilitating 'On the Move' Training.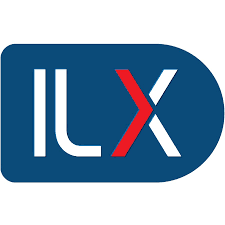 ILX is a world-leading training provider who wanted to further enhance their offering to customers in a competitive market. We worked closely with them to develop an online portal, and bespoke Android and iOS apps to allow training to be accessed from anywhere, at any time.
Why?
At Rare Earth Digital we manage and develop these systems with ILX. Over the years they have built up a complex and powerful array of systems to deliver a growing number of services to their clients.
The need for skilled workers throughout the economy is growing exponentially. Technology to deliver training is changing in line with general technical advances and recipients of training expect this to be exploited, and the paying clients, company or individual, expect both an efficient service and value for money. To maintain their leadership position ILX needed to keep abreast of technology changes, figure out the best ones to use, and then exploit them. ILX recognised the need to find a technical partner to help them.
How?
We custom-built an online portal and Android and iOS apps to allow their training to fit the needs of their users at any time. We also manage and develop their online system which assess competence and capability of individuals against a range of industry standards.
The Science Bit...
They have been using cloud computing (specifically Amazon's AWS) for over 10 years, as they recognised early on the value of investing in software to deliver innovative and valuable services.
If you're interested in the technology, they have a mixed economy of load-balanced auto-scaling groups of Windows servers running .Net applications, together with a number of Node APIs for integration with various services. They also use AWS Queues for asynchronous coupling of sales, finance, admin and user systems.
Results
We love working with clients like ILX as we get the challenge of how to build and enable new features within a complex live ecosystem of high-availability systems. We also enjoyed building and maintaining their native iOS and Android apps.
Our collaborative approach working at both board and operational level, and understanding of the business and its unique requirements, means that ILX can now capitalise on their opportunities and maintain momentum whilst their systems are continually monitored, updated and kept under control. To move forward effectively with custom software or any change in business process, you need to have everyone on board – not just the senior management.
If you know a company with complex software systems that are critical to its success, that's run by innovative and decisive leaders, we'd love to talk to them.
I value Rare Earth's broader experience. They have a good way of unpicking your thoughts and weaving that into a specification that actually works.